PRIVILEGE ONE
The Lifalia Formula
A formula for a beauty revolution.
The quality of air accelerates the biological age of our skin, so the activity of Lifalia's formula deals with protecting it from daily stress and polluting agents by restoring the desired beneficial effects.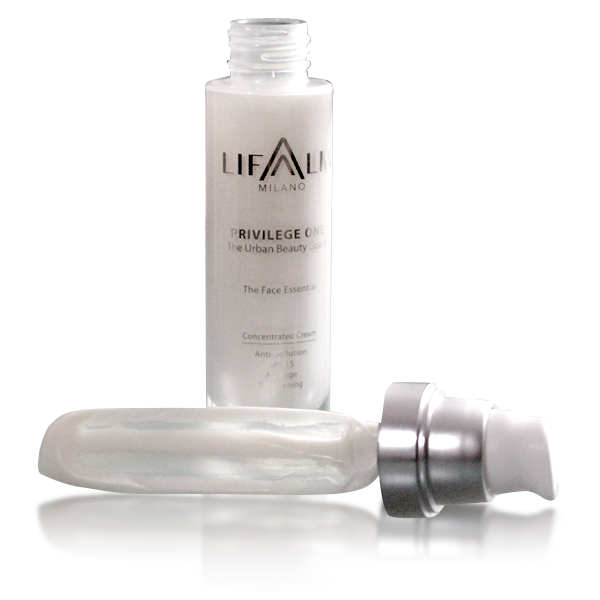 TECHNO AIRLESS GLASS
The Face Essential
A system which combines the beauty of a glass bottle and the technical and functional benefits of an airless system with an innovative design.
Refined with a soft, internal, plastic bag, the airless bottle is easily refillable from the top through a system that prevents the passage of air within the bag.
The airless system protects the more sensitive ingredients and reduces, if not completely eliminates, the use of additives.The sealing of the dispenser occurs through an eco-lock system that isolates the pump from the internal container after filling it and protects the product from external agents.
AIRLESS PLASTIC TOUCH PACKAGING
The Body Essential
The airless bottle prevents the contamination of the Lifalia Privilege One formula with impurities on fingers or in external agents such as dust or bacteria. Furthermore, it allows the product to be dispensed from any position and to use the entire product leaving very little waste at the end of usage.
The airtight closure protects from accidental loosening or tampering, thus allowing the packaging to be 100% recyclable and disposable according to recycling rules.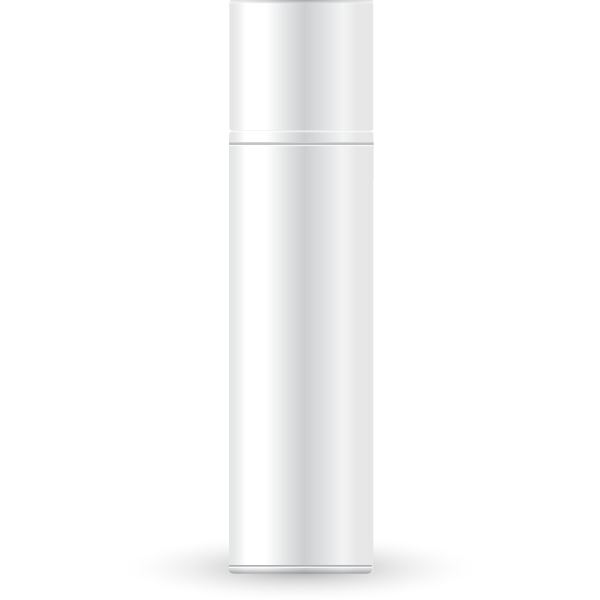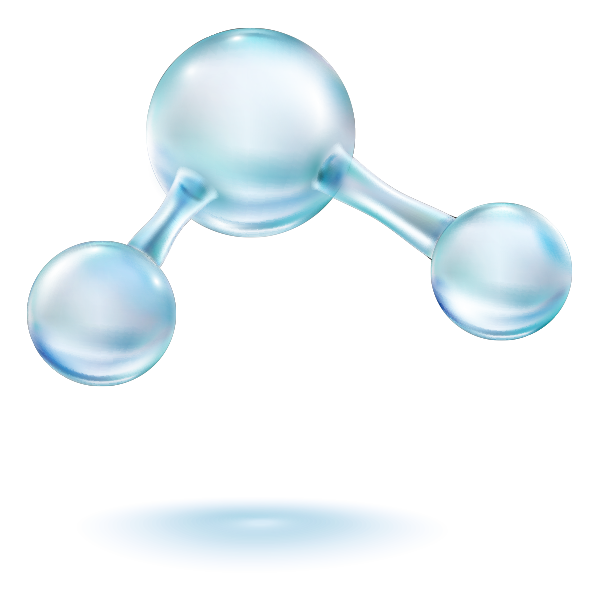 MICROPATCH TECHNOLOGY
The Body Essential
The Body Essential was formulated with a distribution system called micropatch which gradually releases the active ingredients with long-lasting effects guaranteed by the product.
The molecules are combined thanks to the ionic interaction of some ingredients, like collagen, which form an invisible and permeable grid with the function of retaining water and gradually releasing the active ingredients.
Thus, one's skin remains perfectly moisturized and the ingredients continue to work for many hours.
MICROSFERE DI ACIDO IALURONICO
The Face Essential
The Face Essential uses the hyaluronic acid-based microsphere technology.
The procedure entails that the hyaluronic acid molecules are thickened in groups in order to increase the concentration to then be reduced in volume and dehydrated in the shape of microspheres.Hyaluronic acid is able to substantially increase its own volume when in contact with liquids.
When the lotion enters the skin, the liquids in the bottom layers come in contact with the microspheres which, by increasing in volume, fill and replenish facial wrinkle lines, even the deeper ones.